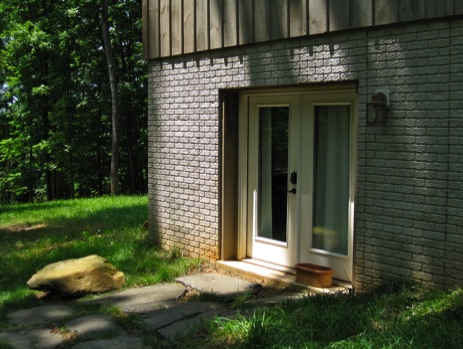 Welcome to Efficiency - VA
Rent a basement efficiency in a log house in VA!!!
If your group is larger than just 2, please see our website for the two floors above this efficiency at:
Always a great time to see lovely shops and visit wineries!
Entrance to the basement efficiency - on the left side of the house
This walkout efficiency is a generous 650 square feet of comfortable space in the basement of a log house on 15 acres and overlooks over 800 acres of conservation easement farm land. It is 5 miles to Leesburg and not far from the big cities of Washington, DC and Baltimore, MD.